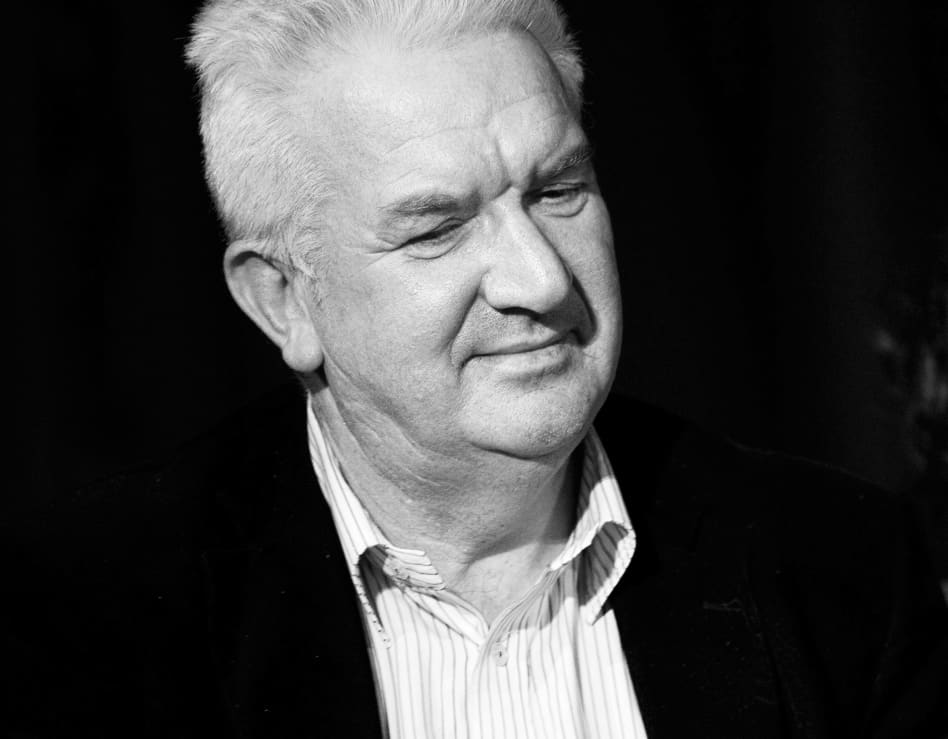 Féile na Bealtaine came to life in 1994 following gestation in the brain of Dr. Micheál Fanning, poet, GP, and restless spirit. The festival occurs annually throughout the Dingle Peninsula each May Bank Holiday weekend. Mar fhéile dhá-theangach tá béim aici ar gach cineál de léiriú ealaíne.
It has established itself as a top-ranking voluntary community festival – a reliably high standard, energetic, open festival, welcoming to all that have sympathies with the area, and an artistic home to dozens of local performing artists. The festival invites contributors to push boundaries, exploring new venues, experiments with form and collaborate, while remaining true to the festival's deep roots in a rural community.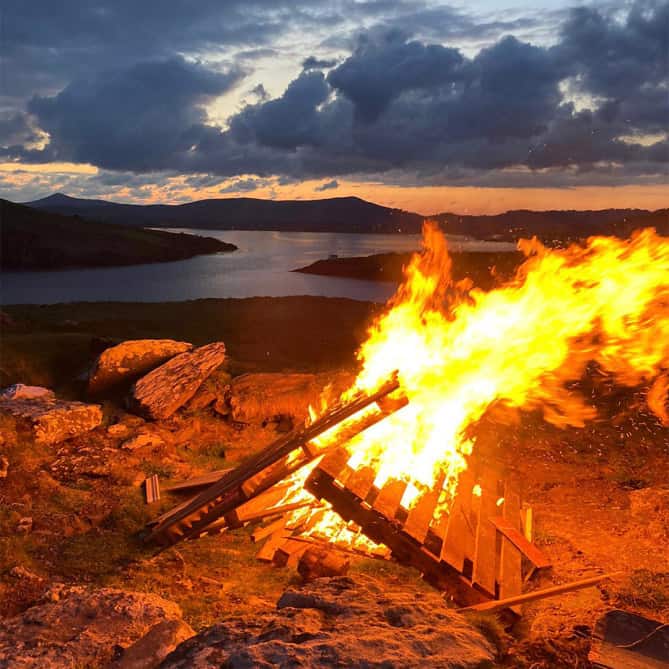 Tapping one of Europe's richest cultural resources the féile was a way to give artistic expression and focus to all of Corca Dhuibhne, ag cur béim ar an nGaeilge, ag deimhniu ár dtuiscint ar ár nduchas féinigh, igniting and kindling local and visiting artists who reflected his eclectic and universal interests. The emphasis from the beginning was on nurturing creativity in all, a sort of community medicine administered with a generous heart.
Féile na Bealtaine is an indefinable amalgam of things. Who leads it? Who's it for? Who gains from it? Who suffers? We don't know! Micheál drummed it up out of thin air, a nougat, an idea, a need he had, an itch to scratch, nourishing it then brandishing it with the enthusiasm of a mad pioneer. A novel comet, it veered into sight each year, swooping through a bemused community, before swooshing off into hibernation, each year gaining a little more colour, more heft, more champions, more traction. Becoming now not a freak event but a weighted counterpoint to daily routines: in rotation, 6 months of preparation, 6 months rest, summer, winter, lá agus oíche, Bealtaine: Light, Samhain: Darkness.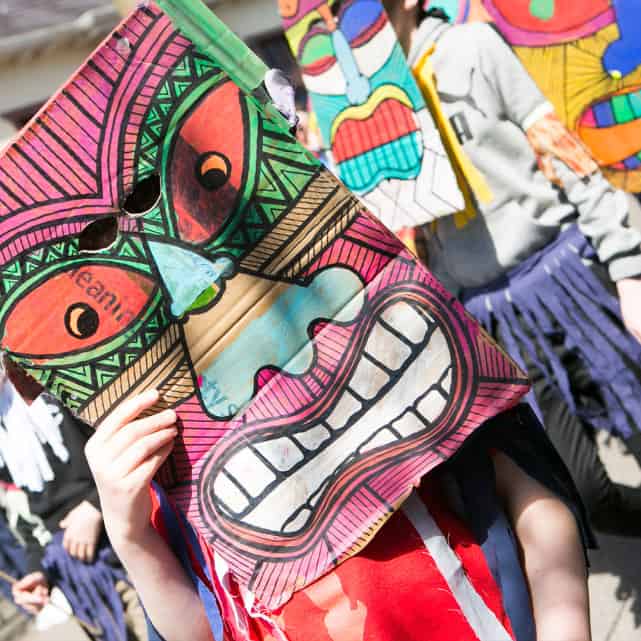 With his death in 2010, an instinctual reclaiming of the festival occurred, reflexive, spontaneous. "Our féile!", we could not let it perish. At first, through loyalty the 15 people closest to its machinations coalesced into an ill-defined committee. We didn't really have a plan. Out of our depth, afraid to let this precious thing drop, we worked and fretted, diligent and determined. As each year ecstatically concluded we grew in confidence, grew in ease, the tone shifts as relationships blossom or run cold. Certain avenues open, others close, it's now an organic, semi-autonomous personality, a collective expression of diverse people's values, habits, tensions and aspirations.