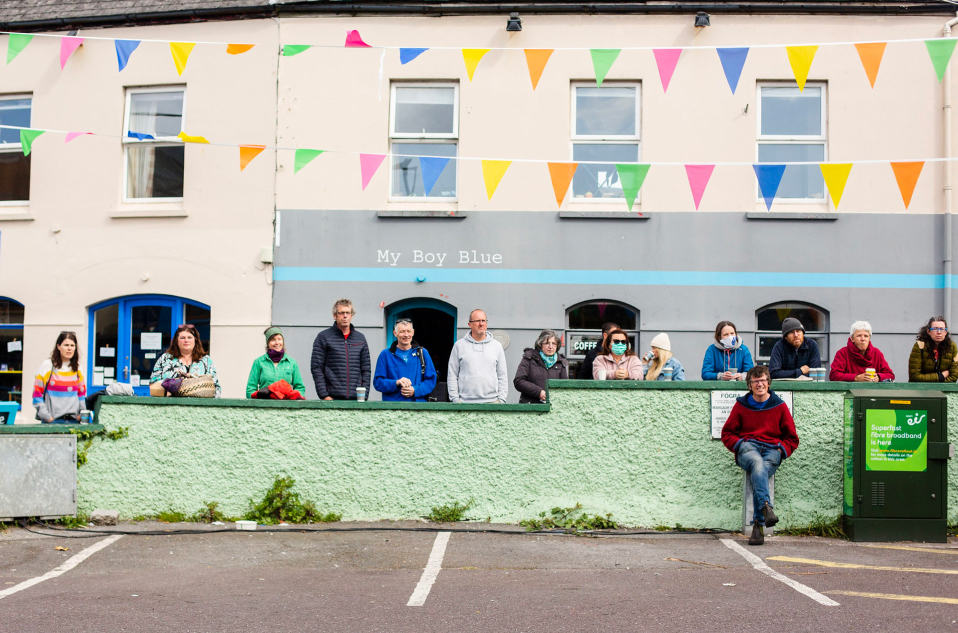 Want to find out more information about our festival, volunteering or anything at all? We would love to hear from you. Fill out the form below, email us, or give us a call! We will respond to you as soon as possible.
You can also keep up to date with what we're up to on social media:
An bhfuil tuilleadh eolas uait faoin féile, ag obair linn no aon rud eile? Ba bhréa linn cloisint uait. Líon isteach an foirm, seol ríomhphoist chughainn, nó, chur glaoch orainn. Beimid thar nais comh luath agus is féidir linn.
Beidh Oifig Fhéile na Bealtaine suite sa Díseart – our festival office will be open the week before Féile at An Díseart.